SUSHI KATO seNISEKO -Chef Profile-
Chef : Toru Tayasu ( Nickname : Yasu )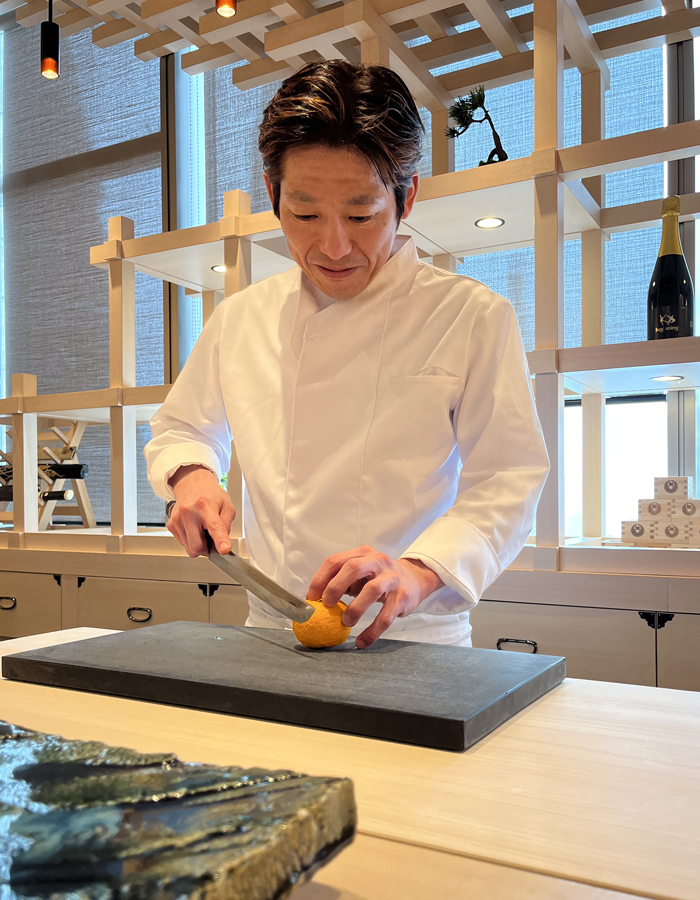 北海道で生まれ育ち、料理の世界で多彩な経験を積んできた同氏は、2022年12月、雪ニセコの施設内に輝かしくオープンする、待望の蟹鮨加藤の2号店「蟹鮨加藤~祈り~」での新たなステージへと乗り出す。2018年の国内主要料理大会での最高賞受賞経験を持ち、地元食材を知り尽くす彼は、その豊かな創造性と共に唯一無二の食体験を生み出す.
Born and raised in Hokkaido, with a great variety of experience in culinary fields, he now embarks on the new stage; Inori, Sushi kato's much-needed second branch in Setsu Niseko, brightly opening on December, 2022. Wining the first prize in one of major domestic culinary competitions in 2018 and knowing about indigenous ingredients inside out, he offers one-of-a-kind culinary experience with his fertile imagination.