SUSHI KATO NISEKO -Chef Profile-
Chef : Jitsuyoshui Nishiuchi ( Nickname : JJ )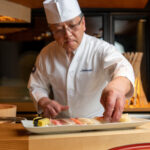 四国愛媛県出身。数々の店舗で、長年にわたる厳しい修行を重ね、2020年のオープンと同時に蟹鮨加藤の料理長に就任。以降、鮨、会席等、たしかな日本料理技術で、「タラバ蟹の蒸し焼き」など、蟹鮨加藤を代表する料理を打ち出してきた。盛況となる今年の冬のニセコでも、彼の料理と柔らかい雰囲気は、国内外の食通達を虜にする。
Born in Himeji city, Hyogo prefecture, trained intensively at many Japanese restaurants for many years, he was appointed as the head chef at Sushi Kato's main branch as it opened back in 2020. Since then, he has hammered out several signature dishes such as "Steamed And Seared Savory King Crab" based on rock-solid Japanese culinary skill from sushi to Kaiseki, an autentic Japanese cuisine course. In This winter, at the peak of traffic in Niseko, His dishes and affable mood would also attract domestic and foreign foodies.
Chef : Shogo Shikawatari
12月20日-26日,1月1日-3日 限定で対応 December 20th-26th, January 1st-3rd Available for a limited time only.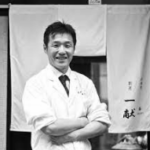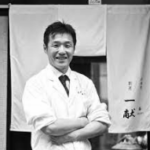 北海道に生まれ、京都の老舗料亭や東京・白金台の料亭 般若苑などで修業し1997年 独立。 原宿、渋谷、西麻布での店舗経営を経て、2005年に、会員制である、「六本木・割烹 一献」を開店。 自身の店舗を経営する傍ら、ホテル運営支援、レストランメニュー開発業務、プロデュース業務なども幅広く、これまで手掛けた店舗は16店舗にもなる。また、台湾、韓国でのレストランイベントを成功させる等、海外ゲストからの評価も高い。
Born in Hokkaido, he has appeared in many shows in Japan and across Asia, owns a high-end restaurantː "Kappo Ikkon", a highly exclusive members only restaurant located in the back alleys of Roppongi Hills. And serves as a restaurant consultant for numerous establishments around Asia. In HAUTE GRANDEUR GLOBAL AWARDS 2019 held in Malaysia, one of the restaurants he has served as a consultant won ''the Best Japanese Cuisine in Asia" and Best Hotel Restaurant in Japan.